2023 MCN MEGA Conference begins In:
Network
Meet with colleagues, collection agencies, attorneys and billing providers.
Learn
See what other schools are doing and which vendors have the latest and greatest in solutions.
Take Away
Be the thought leader of your organization or institution.
MCN MEGA CONFERENCE  October 22 – 24, 2023
The Minnesota Collection Network is pleased to sponsor this event on Federal Perkins Loans, Campus Based Programs and Student Accounts Receivable. Our Network was formed in 1988 to increase the level of communication between educational institutions. One way of doing this is to provide conferences at minimal cost. You won't want to miss this opportunity to interact with others and take advantage of our seminars.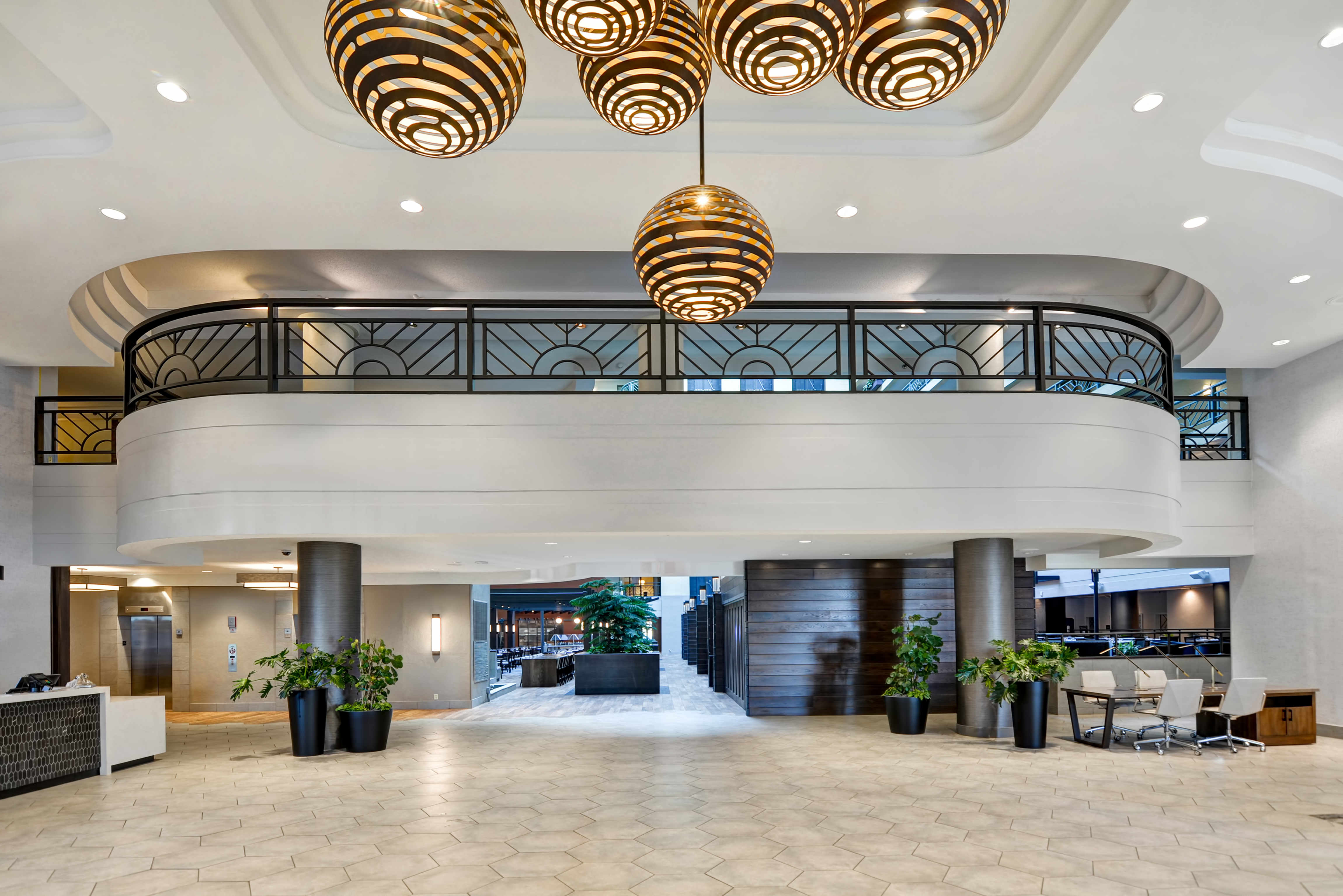 Hotel
Embassy Suites by Hilton
7901 34th Avenue South
Bloomington, MN  55425
Phone:  952/854-1000
The special room rate will be available until 10/1/2023 or until the group block is sold-out, whichever comes first.
Conference Costs
The Minnesota Collection Network welcomes anyone that works with the collection of Campus Based Loan Programs or Student Accounts Receivables.
Institutional Attendees ~ IN PERSON $350.00 per attendee
Partners ~ $850.00 which includes two attendees.  Sponsorship options and a description of the tiers, click here.
VIRTUAL – $250.00 per attendee
All registrations and sponsorship will be assessed a separate credit card and registration fee through WHOVA.
Frequently Asked Questions
Payments
Conference fee is based on registration.  Please see the Agenda for what is included.  Vendor fees include a draped 6 ft. table for display and electrical connection.  At this time, we request all payments be made through the WHOVA app and via credit card.  If you do not have a credit card and need to pay with check, please email us at registration@mnnetwork.org. 
If you do not receive a registration confirmation, please e-mail registration@mnnetwork.org to verify your registration before you depart for the conference.
What is your refund policy?
Request for refunds will be honored only if notification of cancellation is received in writing on or before October 15, 2023.   Cancellation by telephone is not sufficient.  Registrants who fail to cancel will not be refunded their registration fee.  A $50.00 administrative fee will be charged for school attendees and $100.00 for partners/vendors.  No refund will be honored after October 15, 2023.  Substitutions may be made if registrant cannot attend.   Please notify the MN Network of substitutions by e-mail : registration@mnnetwork.org.
CANCELLATIONS AND SUBSTITUTIONS
In the event of cancellation or change in hotel or date, registrants will be notified by email.  The Minnesota Collection Network will not be responsible for expenses involved with a cancelled conference.  MCN reserves the right to substitute speakers without notice. 
Hotel
While hotel costs are not covered by the Network, we have secured special hotel rates for all attendees.  Click here for more information.
Airport Transportation/Map-Directions
Directions from the Hotel Staff
From Airport – take 494 West to 34th Avenue Exit. Go South (left) to American Boulevard. The hotel is at the corner of 34th Avenue and American Boulevard.
From Minneapolis take 35W South to 494 East to 34th Ave exit. Go South (right) one block to American Boulevard. Hotel on corner of 34th and American Boulevard.
From St Paul take 35E south to 494 West to 34th Ave Exit. Go South to American Boulevard. Hotel on corner of American Boulevard and 34th Ave.
Click here for more information
Local Event Information